Historic Aircraft Display Day is a great opportunity to introduce the public to aviation while benefitting owners of private aircraft.
General aviation airports all over have been quietly hosting Display Days for many years.  Not a lot of people know that on the the third saturday of every month Van Nuys Airport holds display day at the new Prop Park. Usually there are from 3 to a dozen interesting historic aircraft on display with owner/pilots waiting to talk about their planes and tell engaging stories of the adventures they have had in aviation. these are the kind of stories that may start a young would-be pilot on the journey into flying.
Here at Van Nuys airport we are interested in up-ing the game. The February Display Day falls on the 21st this month and we have just confirmed that the Los Angeles Fire Department, Air Operations will provide one of their monster rescue helicopters for display at the event!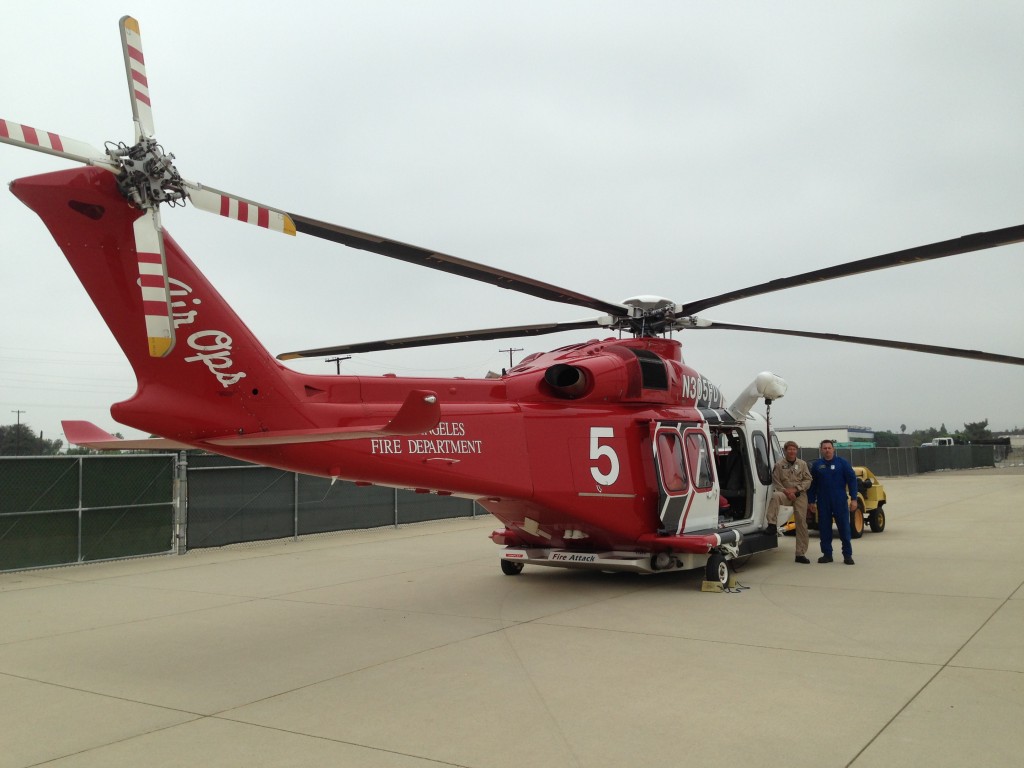 As the manager of display day activities I am looking to add to the value and excitement to these events and this helicopter display is something you don't want to miss!
So save the date and pay us a visit. There's nothing that paints a smile on a child's face (with the possible exception of an ice cream sundae) quite like sitting in the cockpit of a real airplane and talking about flying with an enthusiastic pilot!
Saturday February 21st from 10AM until 2PM. Turn East on Stagg Street from Balboa and follow the signs…..
By the way, I'll be covering the event as moderator of Aviation Audio Video on the Road and hopefully give you even more perspective on what Display Day is like.  But come and Join us this month if you can.
For more information visit http://vnyprop.org
Hope to see you there!