These are the steps in selling your aircraft…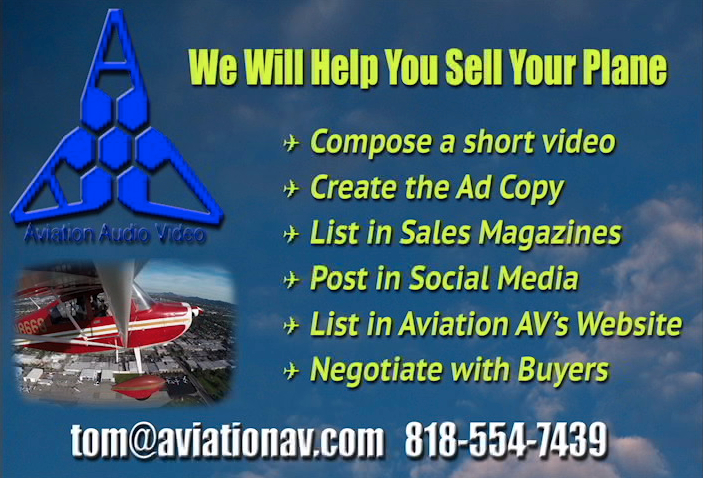 It's very simple. I will meet with you to gather information about the aircraft for sale.  Then I will attach outboard cameras and take cameras aboard for a short ride. We will take that footage along with research into the company, model, aircraft in particular, its owner history, and generate a short sales video to place on YouTube, this website and the trade sales magazines, websites, and other social media platforms.
I will talk to potential buyers and get  the owner involved for special questions or closing meetings. I do the heavy lifting until the buyer is ready to purchase.
My commission is as follows for most used aircraft transactions: I will receive at the time of sale, $1000 base fee plus 3% of the gross sales price. The seller only pays up front the ad listing costs as required.
If you do the math you'll find that this commission is quite reasonable! Here's an example: for a $30,000 deal my commission is:  $1000 + $900 = $1900.